Customer emotion measurement methodology with Big Data: senseTag®
The emotions customers have about many words that are significant in marketing field – quality, luxurious, car, refined, brand… are diverse and varies by time.
senseTag® is a system to analyze what the customer feels about various keywords such as brands, companies, and people into 30 emotion attributes.
The data about various keywords are being collected 365 days as a form of the mobile game and you can check the results immediately by simply inputting the keyword you wish to look up.
senseTag® is applicable in various enterprise activities / marketing field such as Branding, Marketing research, Promotion, Product planning, VOC, Advertisement.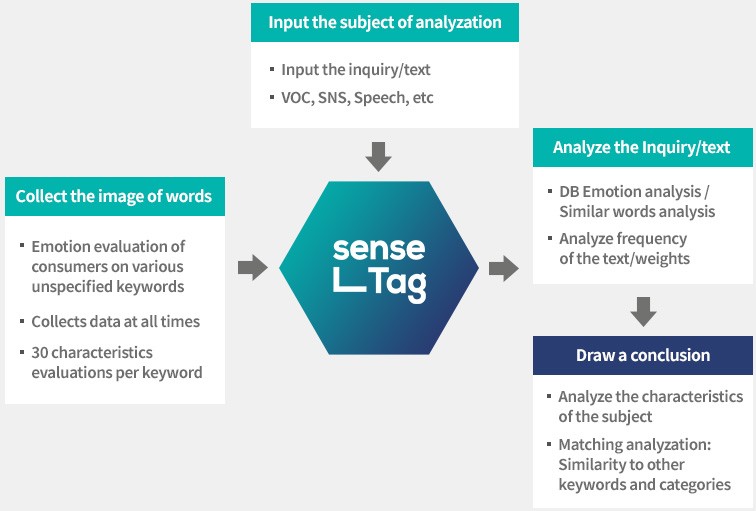 Try it for free now!
SenseTag is now free! Visit our website and join as a client.
※ Customer Emotion measurement methodology SenseTag® patent registration (number 10-2012-0012019 )
2016 awarded [i-WARD] INTERNET ECO WARD grand prize / Quality Certificated "GOOD CONTENT SERVICE" by Korea Data Organization
Go to SenseTag Service