The behavior of the customer can be observed in great detail. Their behaviors can be filmed with various types of camera including CCTV, spycam and with acquired video, we first categorize the characteristics of the customer's, event's, and target's and do coding systemically.
Once the customer's behavior has been coded, we analyze the correlation considering multiple combinations, so it can be visualized intuitionally.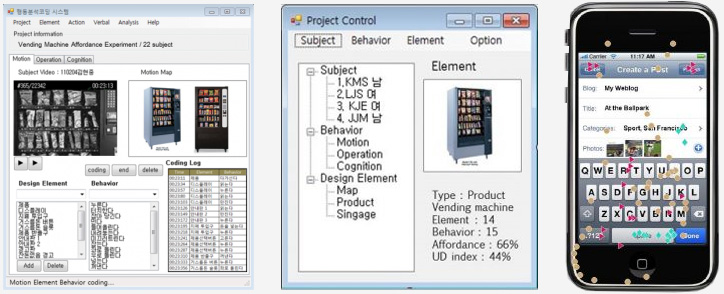 Movement in the store is also important.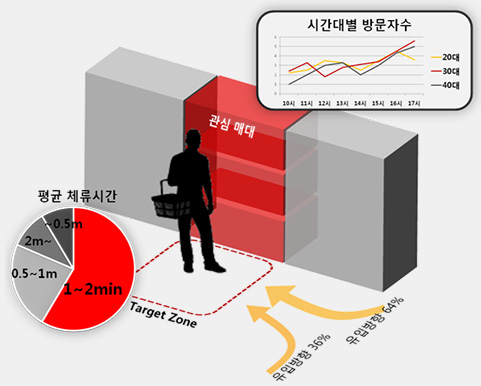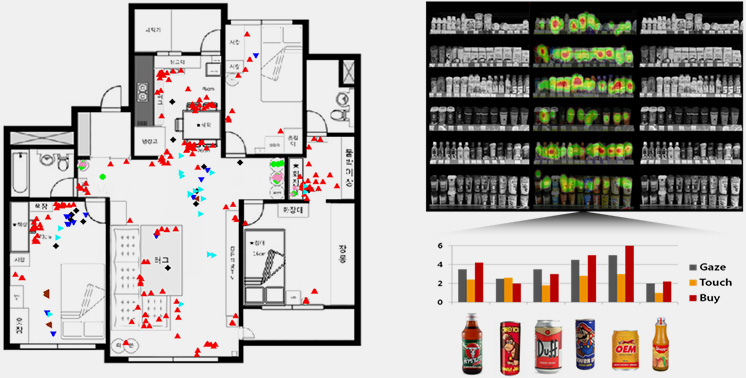 Journey map is an important product when evaluating service design or utilization.
Normally, journey map is only a speculation of the observation, but with detailed behavior tracking, coding, emotion tracking and eye tracking technology, a rich and objective journy map can be made.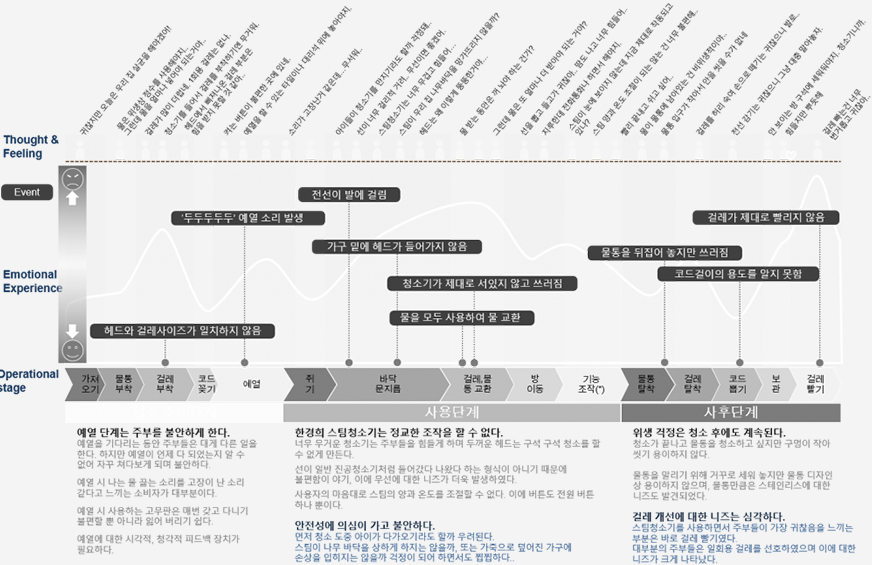 Sometimes physical inconvenience can occur while using the product. We can measure how much power is necessary when grasping the smartphone or spinning the handle of a car with the EMG.
Measure the customer's physical load with subminiature and newest equipment.